The OHR opened the Banja Luka Regional Office on Monday, May 6, 1996 providing a point of contact to the different official and political institutions in Republika Srpska and facilitating RS participation in civilian implementation of the Dayton Peace Agreement.
The Banja Luka office implements policies to ensure that the Dayton Peace Agreement is implemented fully in Republika Srpska. It monitors the situation in the RS, gives advice to OHR headquarters and intervenes when necessary.
Since its inception the Banja Luka office has helped the Republika Srpska to develop its government infrastructure and participate constructively in state-level institutions.
The current Head of the Regional Office of the High Representative in Banja Luka is Amb. Marianne Berecz. She assumed her duties as Deputy High Representative in December 2016.
The previous Heads in chronological order:
Ulrike Hartmann, September 2013 – December 2016
Dariusz Karol Bachura, September 2011 – September 2013
Christopher Bennet, July 2009 – September 2011
Ivan Busniak, August 2007 – July 2009
Ms Clarisse Pasztory, November 2006 – August 2007
Graham M. Day, September 2002 – August 2006
Paul Martin, February 2002 – July 2002
Georges Bordet, February 2001 – February 2002
Ambassador Peter Hancock , December 1999 – January 2001
Ambassador Miguel Arias , July 1998 – November 1999
John Fernandez, December 1997 – July 1998
Ms Cheryl Plumridge, July 1996 – December 1997
Mr. Tim Clifton May, 1996 – July 1996
Location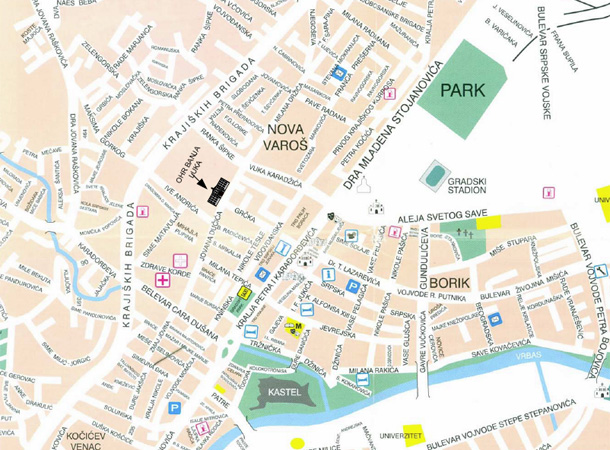 Banja Luka Organigram